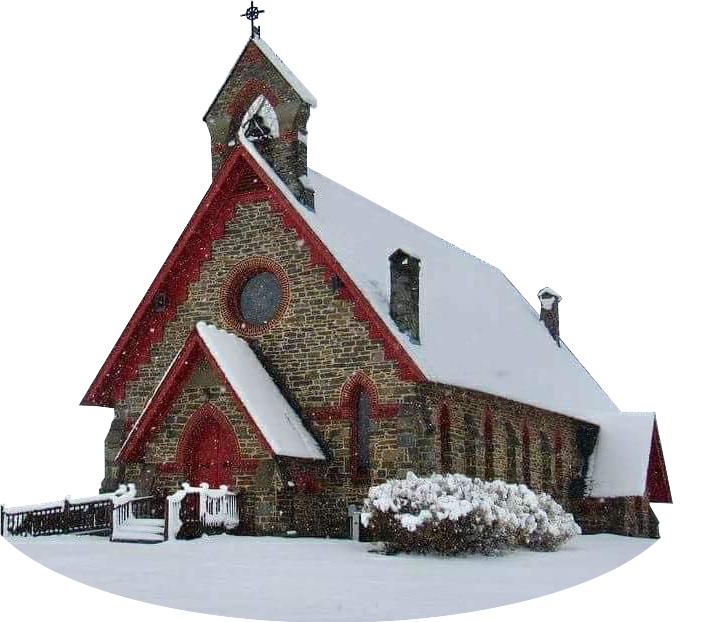 During this unprecedented pandemic, I don't believe there are any lives that have not been touched by it in one way or another. Our prayer is that your faith is strong and you believe that no matter how horrible it all seems, almighty God is still in control, and will see us through it all. At each Sunday Eucharist we pray for all those who are suffering from Covid-19 and for those on the front lines who are courageously assisting those who are suffering.
"The Lord is in His holy temple: let all the earth keep silence before Him." Hab. ii: 20) "I was glad when they said unto me, we will go into the house of the Lord." Psalm 122: 1)
While unfortunately some churches remain closed during this pandemic, we are blessed at St. Anne's to be in a position to offer "in church" worship on Sundays and most major Holy Days. Face masks are required and social distancing is practiced. Every other pew is marked off to comply with these requirements.
The Holy Eucharist is celebrated every Sunday at 10:00 a.m. Sunday School is offered each Sunday using the same guidelines mentioned above.
We extend an invitation to you to come and worship with us to share in the beauty of traditional Anglican worship. It would be our pleasure to meet you.
And please remember: Pray more. Worry less. Love the brethren. Honor the King.
For additional information please feel free to call the Rectory at 301-934-6873
---
This is the official website for St. Anne's Anglican Catholic Church in Charlotte Hall, Maryland, the only Anglican Catholic Church parish in southern Maryland. We are a traditional Anglican parish that features the liturgies of the 1928 Book of Common Prayer and Anglican Missal and music of the wonderful 1940 Hymnal. Please feel free to join us as our family gathers around the Altar of God to worship and celebrate the Holy Eucharist (Holy Communion, the Mass, or Divine Liturgy). If you have any questions, feel free to e-mail the parish office (info@stannesacc.org) or call the Rectory at (301) 934-6873